Update from Program Director, Anita Cunningham:
Kicking off 2023, our efforts in Eastern NC continue as we work alongside valuable coalition members and partners to address environmental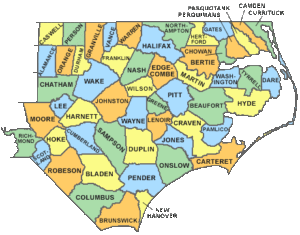 issues impacting BIPOC communities in that part of the state. The NCCSC Eastern North Carolina Clean and Green Industry Coalition (ENC) project is designed to build a coalition of like-minded residents, organizations and businesses who want to join our grassroots movement to improve living conditions in the region by identifying bad environmental actors BEFORE they receive permitting. Our efforts to recruit and train "meeting monitors" (who will attend meetings of the county planning boards, zoning boards, and county commissioners continues) continue. During the permitting process, the ENC meeting monitors will record critical data related to the permit applicant, ultimately sharing the collected data with area stakeholders. We are excited that Emily Zucchino, Director of Community Engagement at Dogwood Alliance (one of our partners) has agreed to be a valuable resource in these communities to assist with meeting monitor recruitment.
Most recently we created and implemented two teams to help build a strong foundation for the coming year. The Planning and Governance Team and Monitoring and Training Team.  Both teams (as well as the full Coalition) met in December and agreed to meet to finalize processes and documentation in January. 
New folks have been recruited to join the coalition based on their connection to the wood pellet industry (which is one of the major contributors of environmental harm across Eastern NC), namely Dr. Ruby Bell of Sampson County and Debra David of Richmond County. Both are colleagues who work on the Impacted Communities Against Wood Pellets Coalition. Members of the wood pellet coalition live in one of counties that have a wood pellet plant.