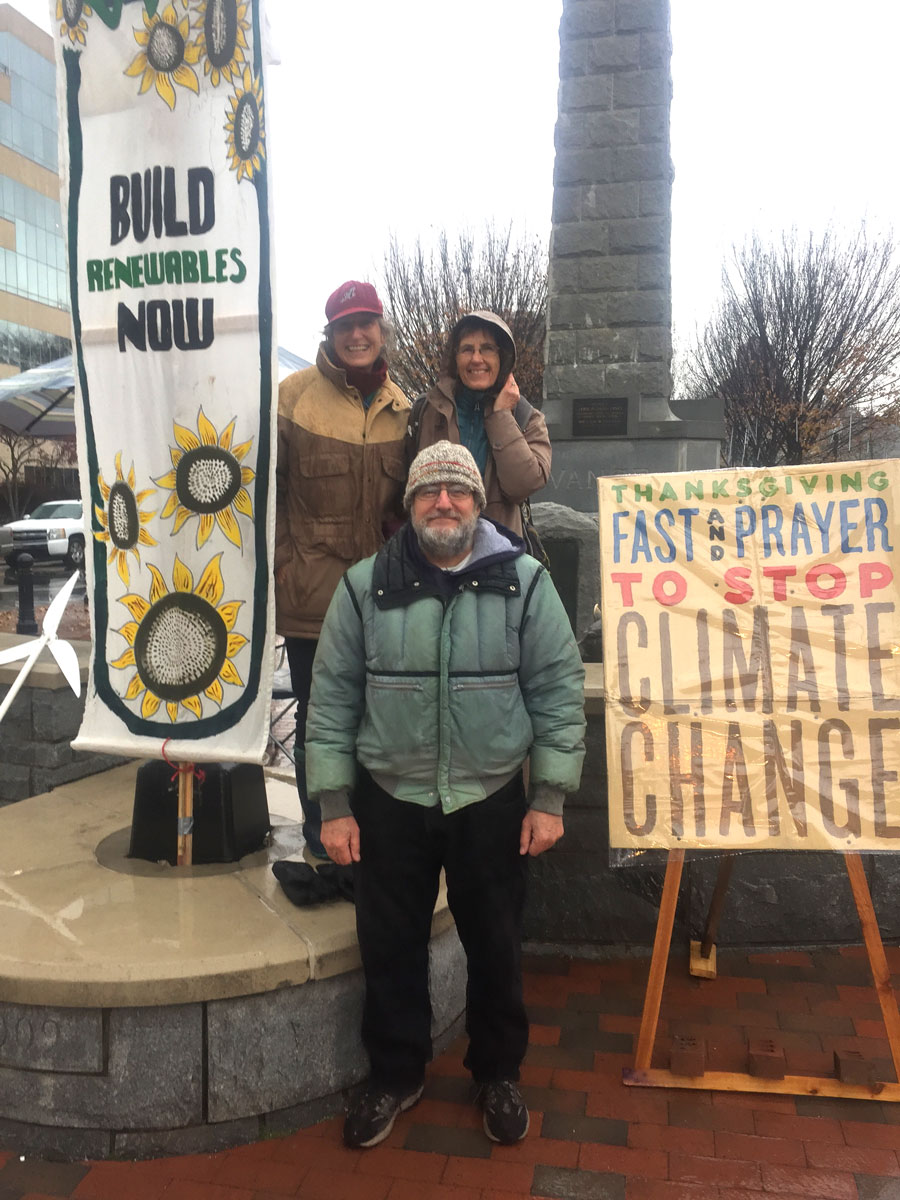 A group of concerned citizens will be publicly fasting and praying for ten days prior to Thanksgiving to focus attention on the issue of climate change. The fast and prayer will run from 7.30am Monday November 12 to 1pm Wednesday November 21st, 2018, the day before Thanksgiving.
Fasters will be in front of the Court House on College Street from 7.30am to 8.30am, then at the Vance Monument from 8.30am until 5pm each day. A daily prayer at noon will be led by various local faith leaders, followed each day by a short talk on climate change issues. The public is invited to sit with the fasters at any time or to join in the fast for any duration.
The Thanksgiving Fast and Prayer will be lead by Steve Norris, PhD a former Professor of Peace Studies and Environmental Justice at Warren Willson and a long term activist. Norris, 75, has been involved in social and environmental change work since the Civil Rights movement. This time last year he underwent major heart survey.
7:30 am-8:30 am each day outside the College Street entrance to the Court House
8:30 am -5:00 pm each day at the Vance Monument
Daily prayer and speech at noon
Join us at any time